Email used to come in regularly. Now new messages are not hitting the Inbox. Here are several common reasons you can check from within WebMail:
Inbox is full
Look at the bar at the top tight of the page. The more it is filled in with green, the closer the quota is to being filled. Hover the mouse on this bar to see the current usage and quota.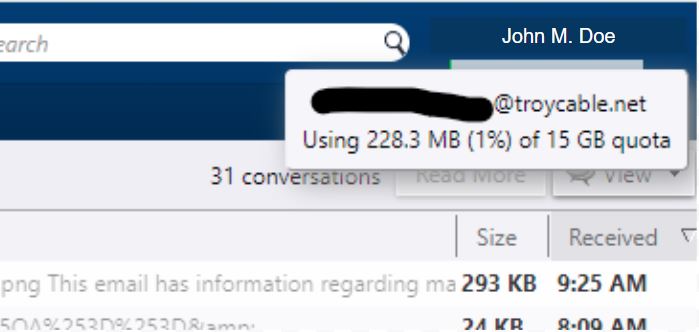 Messages are forwarded to another email address
Go to Preferences --> Mail. Scroll down to the section titled "Receiving Messages". An unknown address listed here is a good sign that the account has been compromised. Scan all computers for viruses and malware, then change the password to a strong password not used anywhere else.

Another email client is downloading them
Messages may show up briefly, then disappear. This is a good sign that Outlook Express or another email client may be configured to download the messages off of the server, using a protocol called POP. This was the default setup years ago but is not used as often today.
Go to Preferences --> Mail. Scroll down to the section titled "Access from Other Mail Clients". Set "Incoming Deleted Messages" to "Leave Incoming Deleted Messages in the Inbox".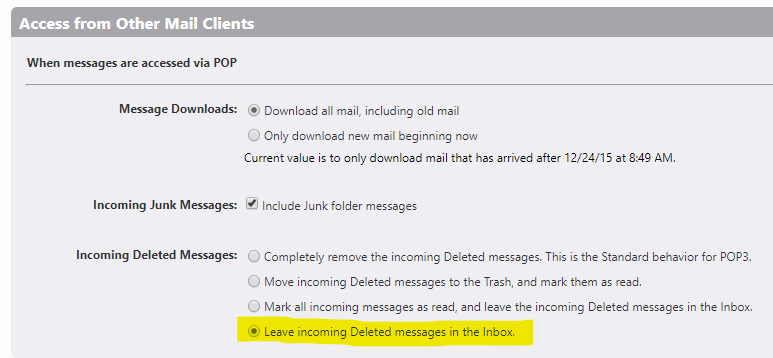 An Incoming Message Filter is deleting everything
Mail filters are commonly used to delete common unwanted messages. However, an improperly configured filter will delete everything. Go to Preferences --> Filters. Active Filters are listed on the left. Common problematic filters may use conditions "does not contain" or "does not match exactly".