Now that you've created your watchTVeverywhere account, it's time to use it!  How you use it is up to you--you can watch on your phone or tablet via an app, watch online with your computer, watch through your smart TV, or watch with a device connected to your tv.
Regardless of how you watch your chosen shows, you will need to link your account.  Here's an example of using watchTVeverywhere via a computer:
Online at channel's website:
I went online to www.hgtv.com to access their website.  Note: All websites will be set up differently.  Just look for the link to watch live TV or log in on the site that you're visiting.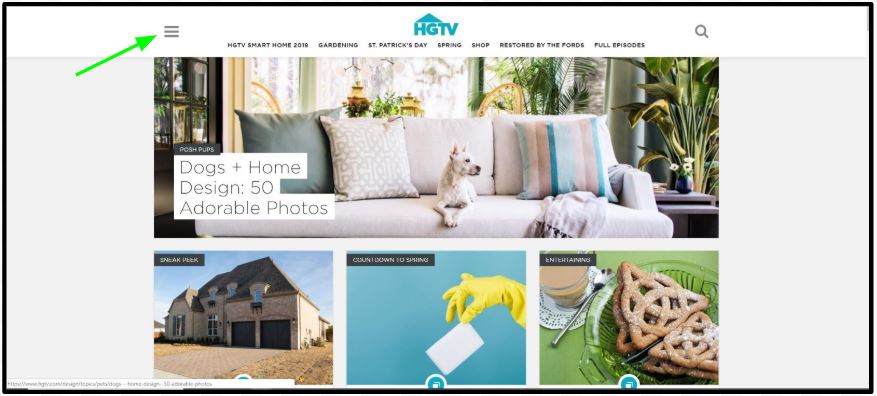 I clicked on the three bars at the top to expand the menu.  I clicked on "Watch Live," but clicking on "Full Episodes" or "Log In" all lead to the same log-in requirements.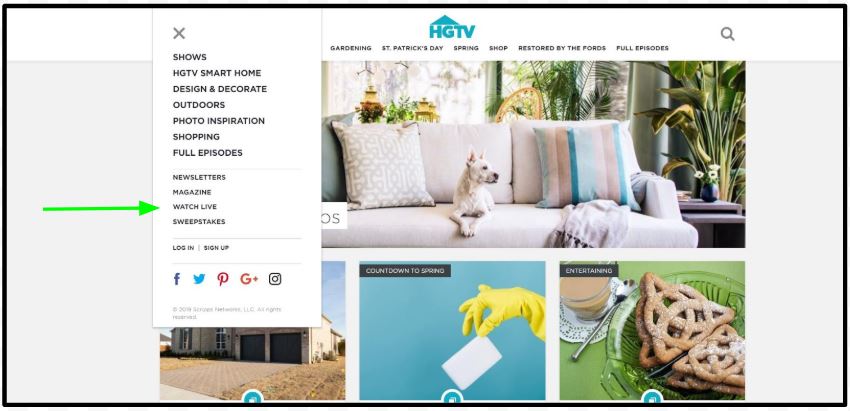 The next window prompted me to log in with my TV provider.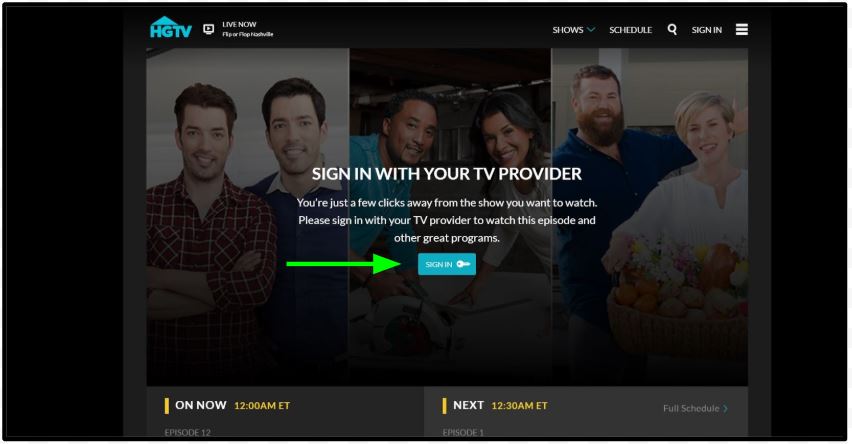 The next screen required me to choose my provider.  With only a few providers showing, I started typing in the search bar to find Troy Cablevision.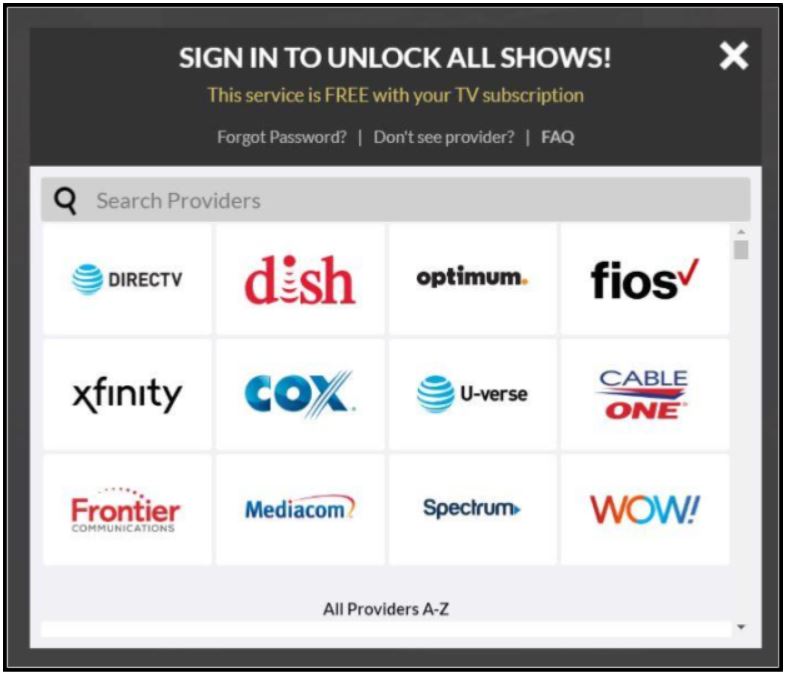 Once I began typing, the list below narrowed down.  I found "Troy Cablevision, Inc" and clicked on it.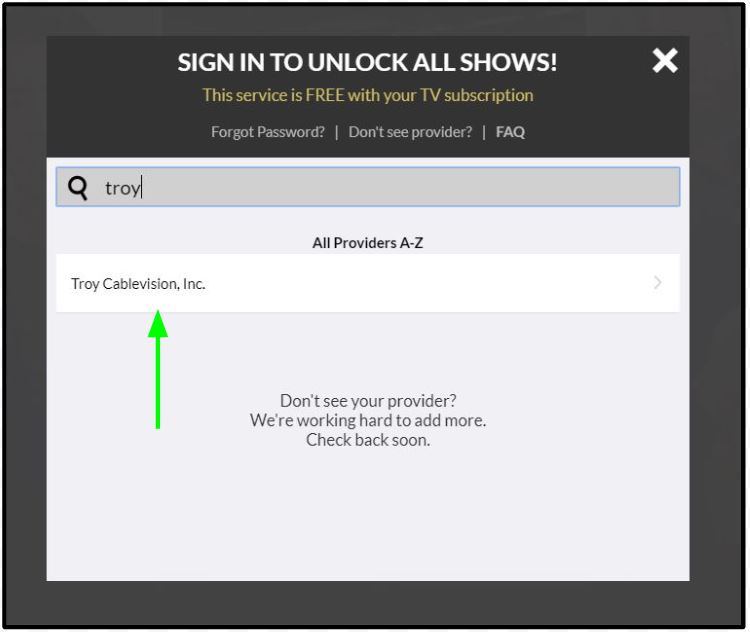 I was sent back to this same screen to log in using the email address and password used to register for my watchTVeverywhere account.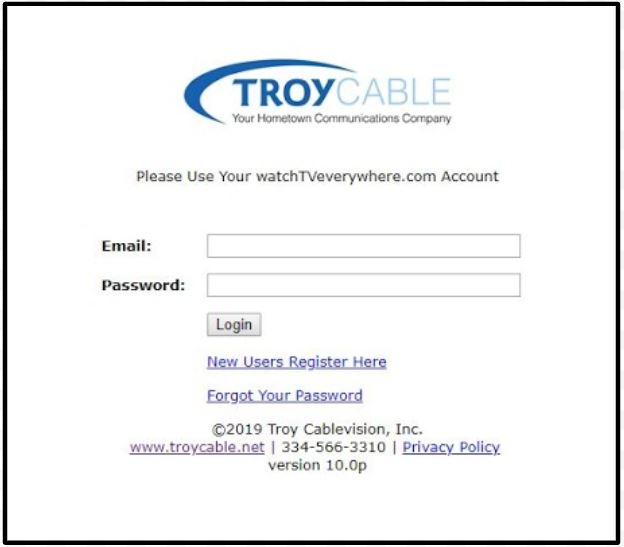 And then...success!  It now shows "Troy Cablevision, Inc." in the upper corner of the window indicating that I'm logged in and I can now watch any of the available episodes or live TV on my computer.